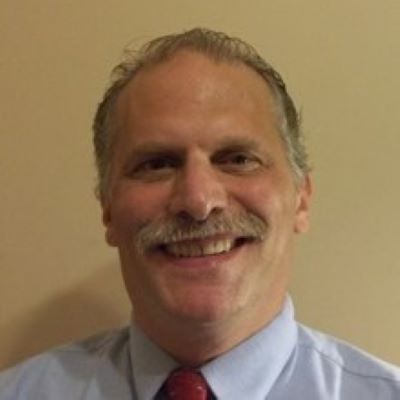 Meet Our Expert:
Jerry Duber
Jerry is B2B business development professional with over 25 years of experience. His background includes a successful career in technical and industrial sales. He has developed a wide range of skills and expertise in the sale of facilities/fleet maintenance chemicals, lubricants, industrial coatings, safety products, and pump/systems. 
BSBA- University of Dayton
Sandler Sales Training
COSE (Council Of Smaller Enterprise) Sales Training
Background:
Share Corporation: Specialty Chemical Manufacturer
Identified and sold two large medical supply distributors, $90,000+ in PPE supplies in 2020.
Sold over $24,000 in disinfectant wipes, #1 salesperson in the company (200+ sales representatives) for 1 week, also in 2020.
ENI USA Refining and Marketing: International Lubricant Manufacturer
Covered territory that did not have an Eni direct sales representative in over 4 years. Started with no existing accounts, sold, and built customer base to over 60 automotive, industrial and construction equipment accounts across Ohio Region.
Increased sales from $0 to $30,000/month and over 3,400 lubricant gallons/month.
Rowleys Wholesale: Automotive and Industrial Lubricants Distributor
Started with 0 account base, sold over 50 new accounts in first year.
Identified, developed, and sold key accounts: a large plastic injection molding manufacturer, a large OEM, a regional hydraulic distributor, and a large automotive distributor.
Hydrotex: Specialty Lubricant Manufacturer
Converted 33 inactive accounts (many were over 10 years old) to new current customers.
As Northeast Ohio Area Manager, recruited, hired, and managed five Hydrotex representatives for various market segments.
Industrial Pump and Valve Repair: Industrial Service Center and Distributor
Sold pump, blower, valve and process equipment repair and installation services in the Ohio/Midwest area. Researched, pursued and signed on four OEM Service Center accounts for the company: Lawrence Pumps (most profitable business segment of IPVR), Robuschi Blowers, Wilo-EMU Pumps and CLA-Val Valves.
Acquired over $880,000 in pump, valve, fabrication, and service sales.
NEO Manufacturing Experts
440-567-7148
tim@neo-mfgexperts.com